Glass Bead Assembly, Hermetic Seal, 50Ω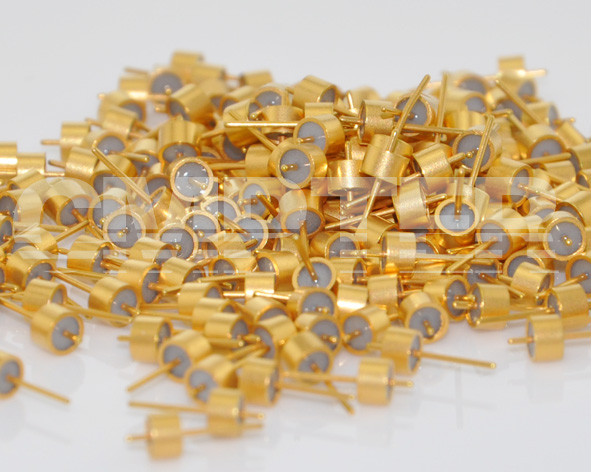 PRODUCT OVERVIEW
Hermetic seal is always use in hermetic connectors, that is a center contact as well as a metal ring,
that are separated and isolated by melted glass. The glass-seal is soldered into connector body and is sealing the connector internally.
Those type of products apply in where ingress or loss of liquid, air or gas.
DOWNLOADS
PRODUCT SPECIFICATIONS
Features & Benefits:
1. Small
2. Lightweight
3. Hermetically sealed
Glass Beads Assembly (Hermetic seal) Dimension:

| | | | | | |
| --- | --- | --- | --- | --- | --- |
| d DIA. | D DIA. | A | B | C | Part No. |
| 0.23 [.009] | 1.73 [.068] | 3.05 [.120] | 1.40 [.055] | 0.76 [.030] | GB-001 |
| 0.31 [.012] | 1.93 [.076] | 1.02 [.040] | 1.40 [.055] | 2.03 [.080] | GB-002 |
| 0.38 [.015] | 2.49 [.098] | 1.27 [.050] | 1.57 [.062] | 4.57 [.180] | GB-003 |
| 0.46 [.018] | 2.79 [.110] | 1.78 [.070] | 1.52 [.060] | 4.32 [.170] | GB-004 |
| 0.51 [.020] | 4.01 [.158] | 1.27 [.050] | 1.52 [.060] | 3.18 [.125] | GB-005 |
Related Products